UGA Interdisciplinary Field Program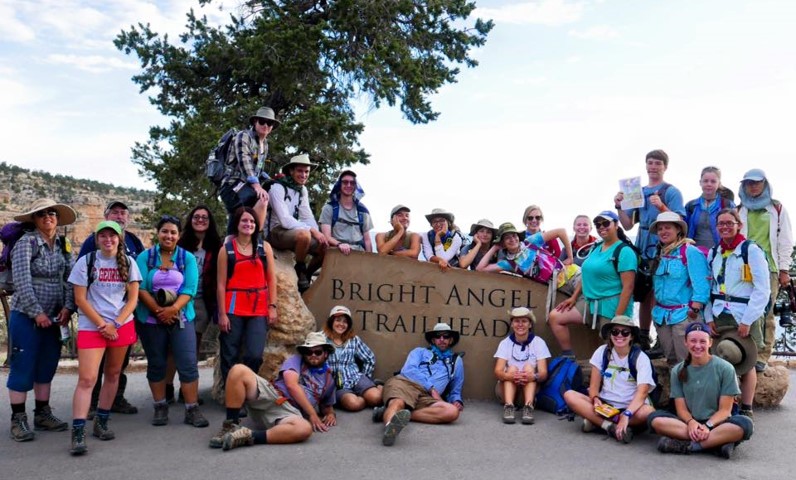 Program Description
The Interdisciplinary Field Program (IFP) is a summer semester domestic field study program in Geology, Ecology, and Anthropology that travels coast-to-coast, visiting over 20 national parks and monuments, including Grand Canyon, Zion, Yosemite, Mount St. Helens, Glacier, and Yellowstone. The program is open to undergrads of any major or year of study.  Students, faculty, and staff travel, camp, hike, and learn together for the entirety of the 60-day program. Course instruction and assignments include lectures, class discussions, guided and self-guided tours, written observations and reflections, field/lab exercises, project reports and maps, and periodic exams.                     
The IFP gives participants a unique opportunity to explore the most iconic places in the western U.S. with knowledgeable and experienced guides. Students gain a broad understanding of the natural history of North America and how to apply this knowledge to the current energy, water, land-use, and other resource-based issues the U.S. faces. In addition, participants build teamwork and collaboration experience through working on group research projects and performing camp chores together. The IFP is rigorous and intense, but the rewards and friendships gained last a lifetime!
The Geology Department has continuously run the IFP for over 30 years, since the inaugural trip in 1988. It is a one-of-a-kind program that we are proud to offer to UGA students who love the outdoors and value unique learning experiences!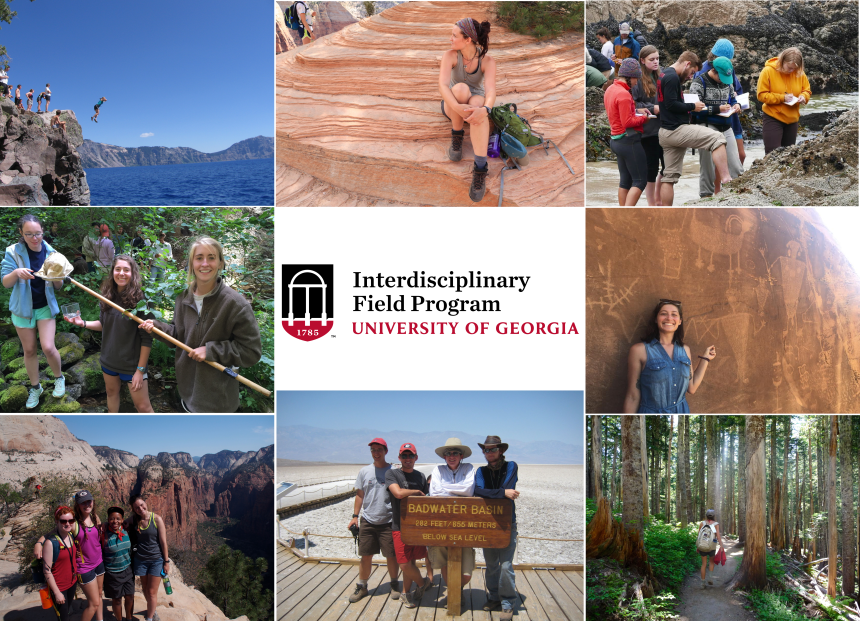 For more information: http://ifp.uga.edu
Contact: Julie Cox (ifp@uga.edu)